Amazing Underwater Tennis Court In Dubai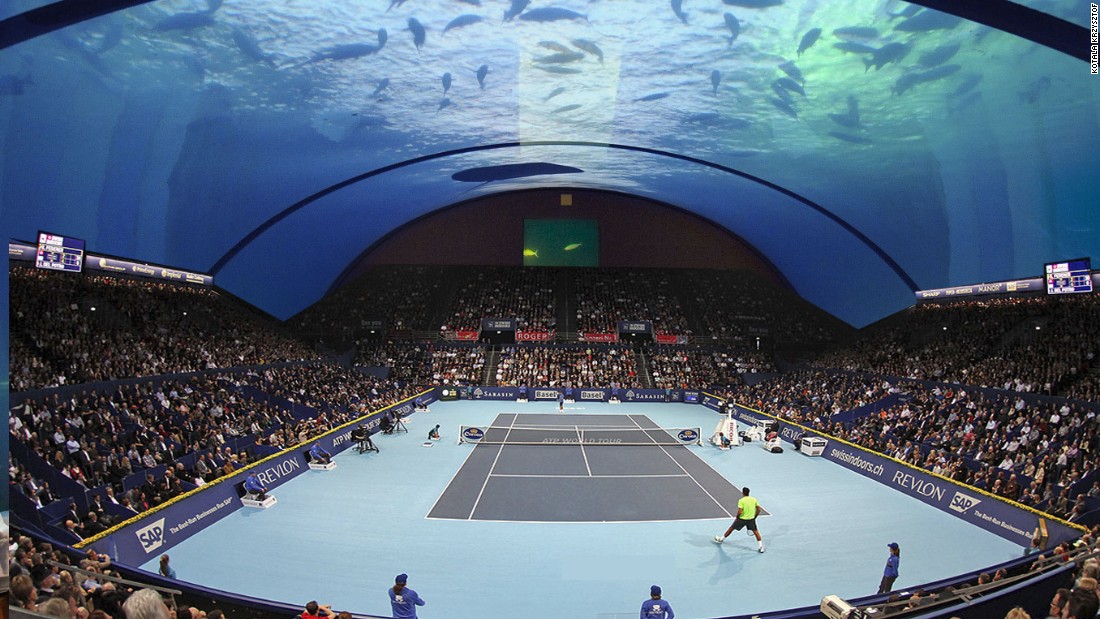 A Polish architect, Krzysztof Kotala, is pitching designs for an underwater tennis centerin Dubai and is currently seeking investment from local backers to make the concept a reality.
"There is not an investor but I would like to get interest as I think it is a good idea," he told Arabian Business.
Kotala said the idea had strong commercial potential and would combine the best of "technology, ecology and sport."
Think it's crazy idea? In 2005, Roger Federer and Andre Agassi participated in the highest tennis court game when they played on the iconic helipad of the Burj Al Arab.
Related Posts