Inside The New Colorful Google Office in Amsterdam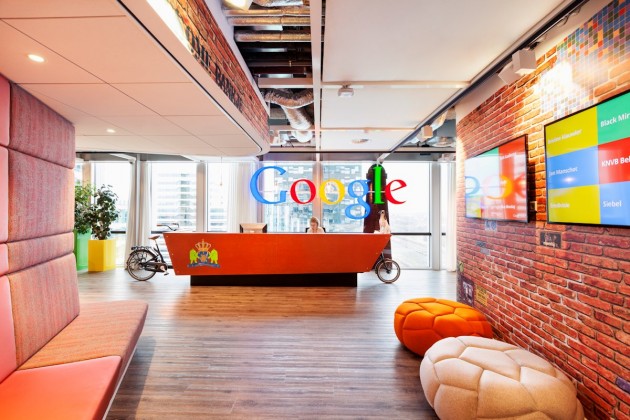 Check out this cool offices for Google in Amsterdam, The Netherlands designed by D/DOCK.
The garage where founders Larry Page and Sergey Brin started Google, was the inspiration for the interior concept. Quirky elements throughout the office illustrate this era – from graffiti walls and cardboard box lights to the exposed ceilings and container wall in the 70-seater auditorium, also referred to as the Tech Talk.

Each floor gives a nod to typically Dutch elements – whether it is the carrier cycle reception desk, the Stroopwafel ceiling panels, Gingerbread wall covering or the Delft Blue graphics in the restaurant. The re-used Febo snack wall that once served the Amsterdam cafeteria, now acts as a distribution point of computer accessories. For those wanting to spice up their meeting, the real life sixties caravan in the middle of the office is the solution. It is nowhere close to an ordinary meeting room with the comfy cushions and cozy vintage furniture.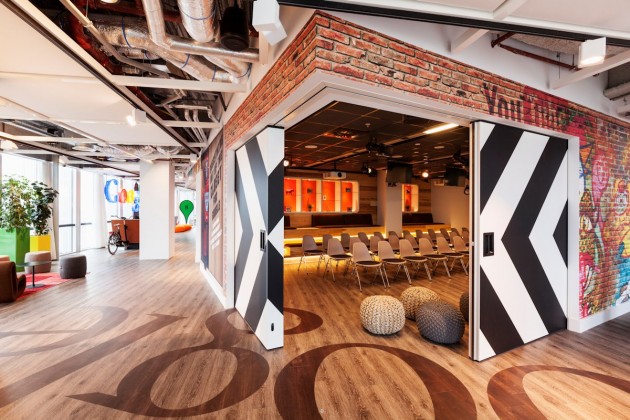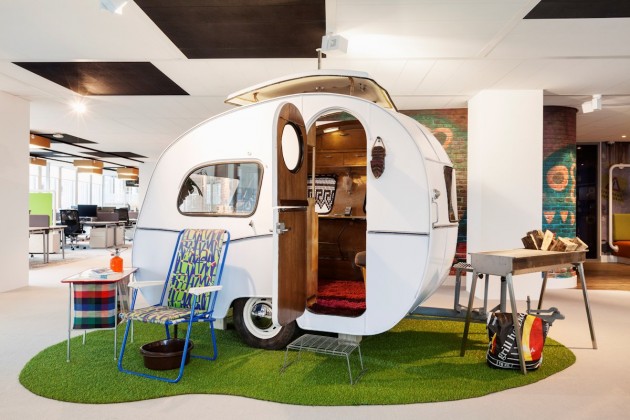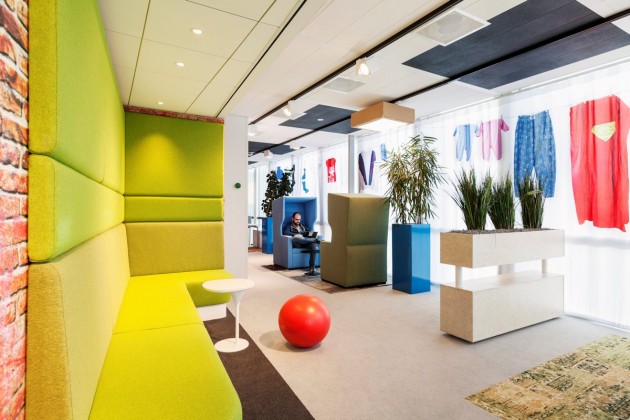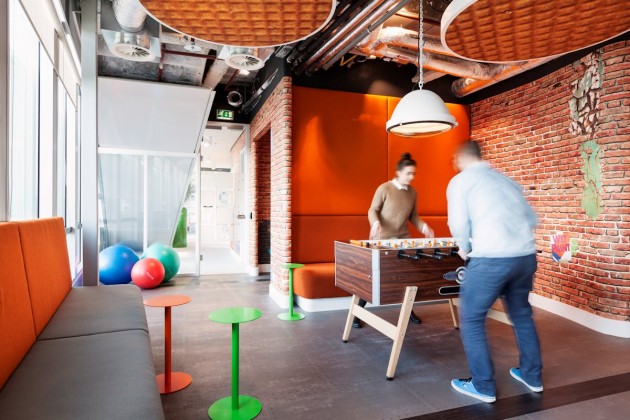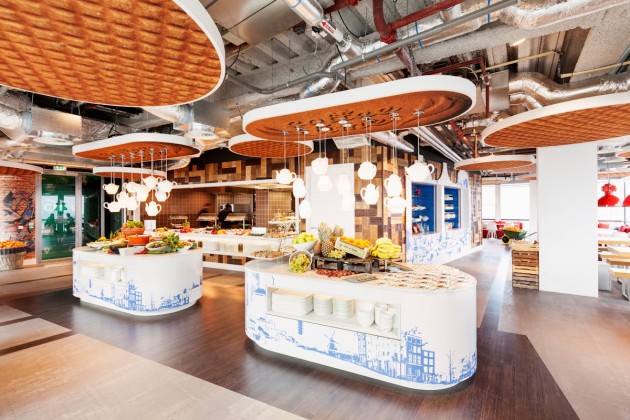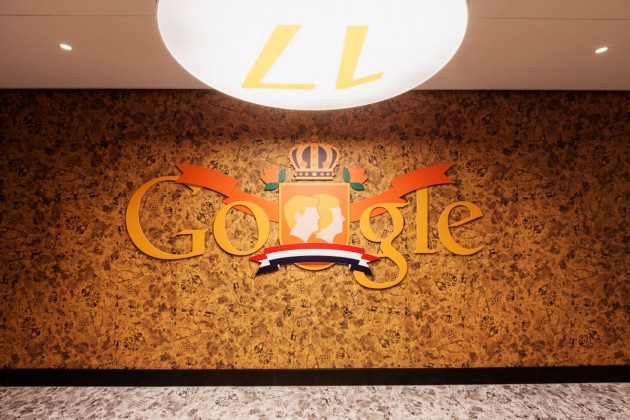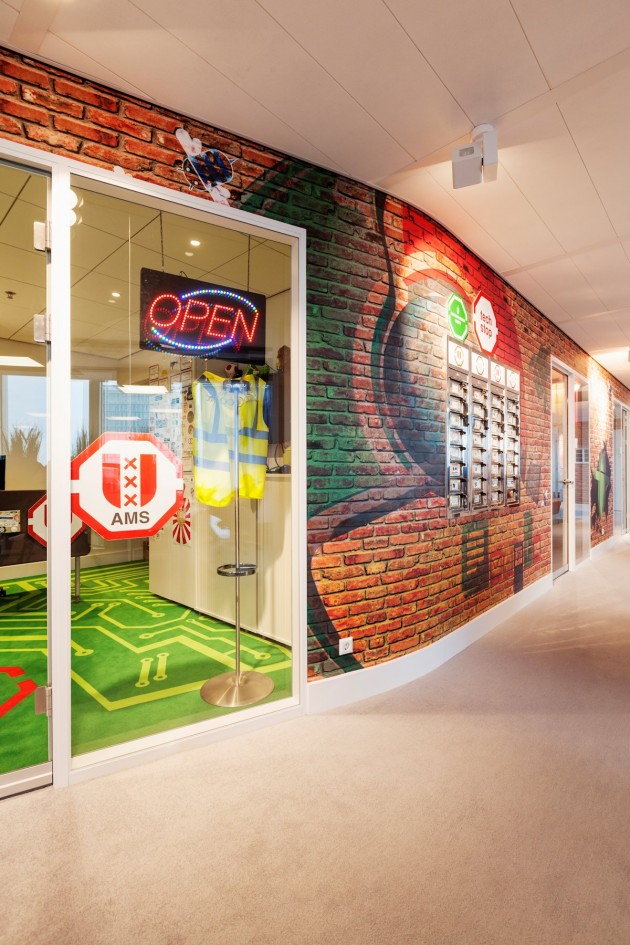 Photography: Alan Jensen
[via]
Related Posts