Cool Stuff I found This Week #31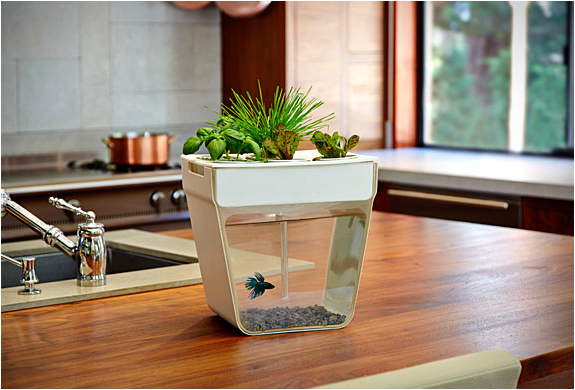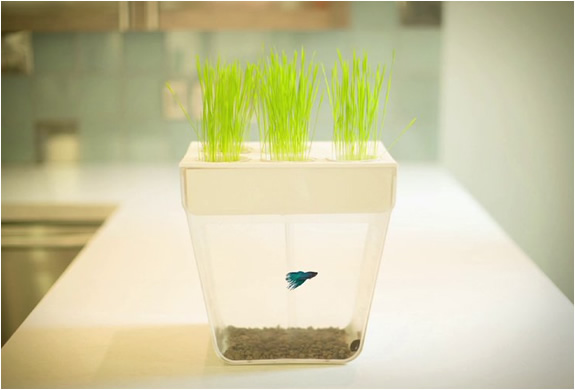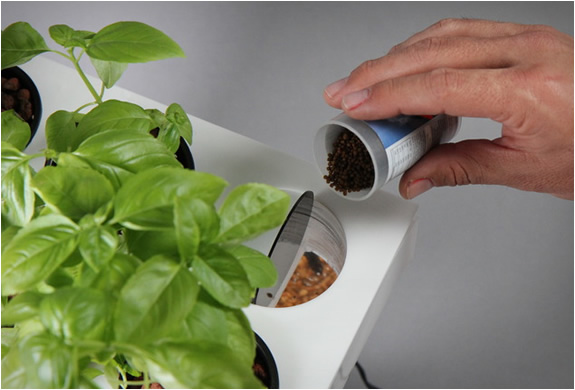 Aquafarm, (a successful Kickstarter project) is a Self-Cleaning Fish Tank that Grows Food!  It is a clever loop eco-system, with fish waste feeding the plants and plants cleaning the water. You can grow beans, basil, thyme, baby greens, oregano, mint, parsley, right on top of the fish tank, and with the science of aquaponics, the Aquafarm transforms your fish's waste into nutrients for the plants. All this is happening without soil and without  you need to clean the water!
[via]
Studio Sooda-e  created mr. T who is using  toilet paper rolls as barbells 😉
Available in red and blue and will fit any bodybuilder toilet. Buy it here (32$).

Norwegian design studio Domaas/Høgh created the Blu glass flips over to reveal an indentation for placing a candle.
"In the current society where we live in smaller living space it is necessary with products that have multiple functions."
Blu comes in several sizes. The bigger volumes can serve as vases. Available colors are gray, blue, white and transparent.
 Mustache Hangers from GamaGo, $12 from Amazon. [via]
Another mustache hanger – laser cut acrylic by Ketem Design (£12.11)

Arcade Coin Drop Belt Buckle — "PUSH TO REJECT" from ThisIsWhyImBroke: "Honor your glory days of arcade gaming with this recycled arcade coin drop belt buckle. This wearable piece of arcade machinery will remind you of a simpler time when all games were designed intentionally difficult so you'd dump dozens of quarters in to beat the game."
"This belt buckle is made from genuine recycled arcade parts."
[via]