Food Typography by Danielle Evans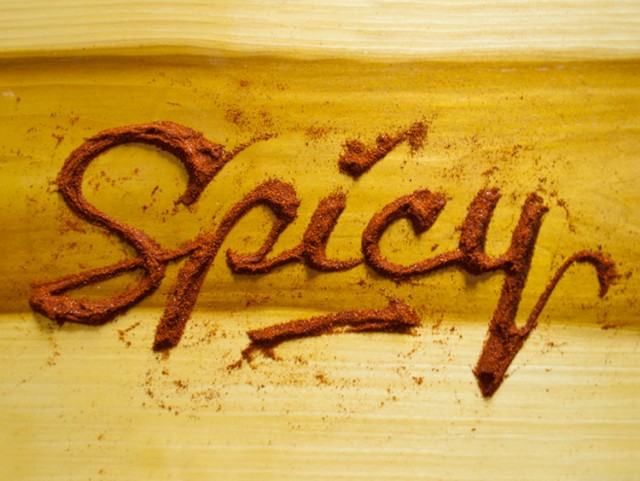 American designer Danielle Evans combines its expertise with natural materials such as tea, spices, flour or coffee, to create a stunning typographic series. Yummy!
Crafted in chili powder- spicy and dynamic.
Hand manipulating flour to create the text on my kitchen counter.
Green tea.
Created with Starbucks Komodo Blend, ground to french press coarseness and perfection.
[via]