2012 Creator Of The Year: Hubert Le Gall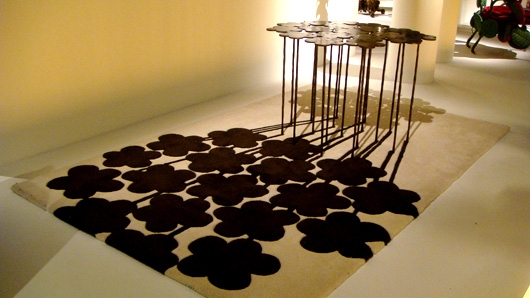 Hubert Le Gall just won 'creator of the year' at the 2012 Maison & Object exhibition, inside see why 🙂
Hubert le Gall  is a French artist and designer that bring his unique vision into each work he creates. Le Gall mostly uses bronze and draws on influences from the animal world and nature. His furniture ranges from snake-inspired lightning to whale-shaped armchairs and flower-themed coffee tables. I will defiantly follow his future artworks.
Above #1: Pot de fleurs –  flower-pot shape armchair (1998), below see it as appear in a living room  for a magazine photo shot
Abouve #2: Marguerites coffee table, comes with a suitable rug.
Baleine whale chair
Cabinet taureau'
Anthemis commode
L'été sera chaud
Flac table
Tania Mirror
Sneak lamp
Lampe "Géode" (2000 )