15 Most Creative Electric Sockets
1. Above: Recoiling Socket In The Wall
2. Above: Hang On Outlet by Paulo Oh
4. Spinning Power Outlet
5. Show-off The Strip by Hyukjae Chang
6. 360 Electrical Rotating Duplex Outlet
8. One socket fits all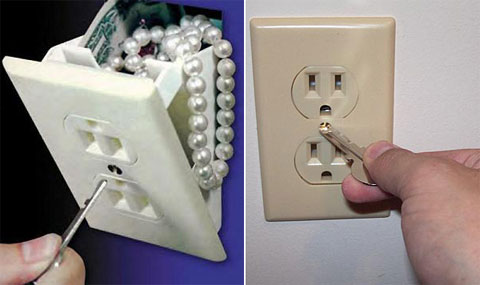 9. Hidden Wall Safe Electrical Outlet
10. 3-Wall Cleats
11. Socket Deer designed by nendo
12. Charge Your iPhone From The Wall –  can find additional colors and styles here.
13.  Node outlet by Metaphys offers a lot more work space and its innovative design suits to any interior
14. This problem certainly occured to you a lot of times, you get enough space but your plugs will not fit in together. No more of this with the 360 electrical, just rotate your socket and you're in.
15. Insic Wall Socket: The "Insic Wall Socket" encourages one to use power only so long as one needs it.
[via]
Related Posts