60 examples how candles can be creatiive and inspiring. Enjoy!
You could try Meijer promo codes if you are trying to find some of these unique candles.
1. Chalkboard Candle – new romantic messege each time you light it  (30$ on Amazon)
2.  Light Bulb Candle designed by System Design STUDIO
3. Camera Candle – vintage polaroid style
4. 80 Hour Candle and you can even refill it! (31$ on Amazon)
5. Tea Cup Shape Table Candle
6. Swiss Cheese Candle… looks delicious!  [link]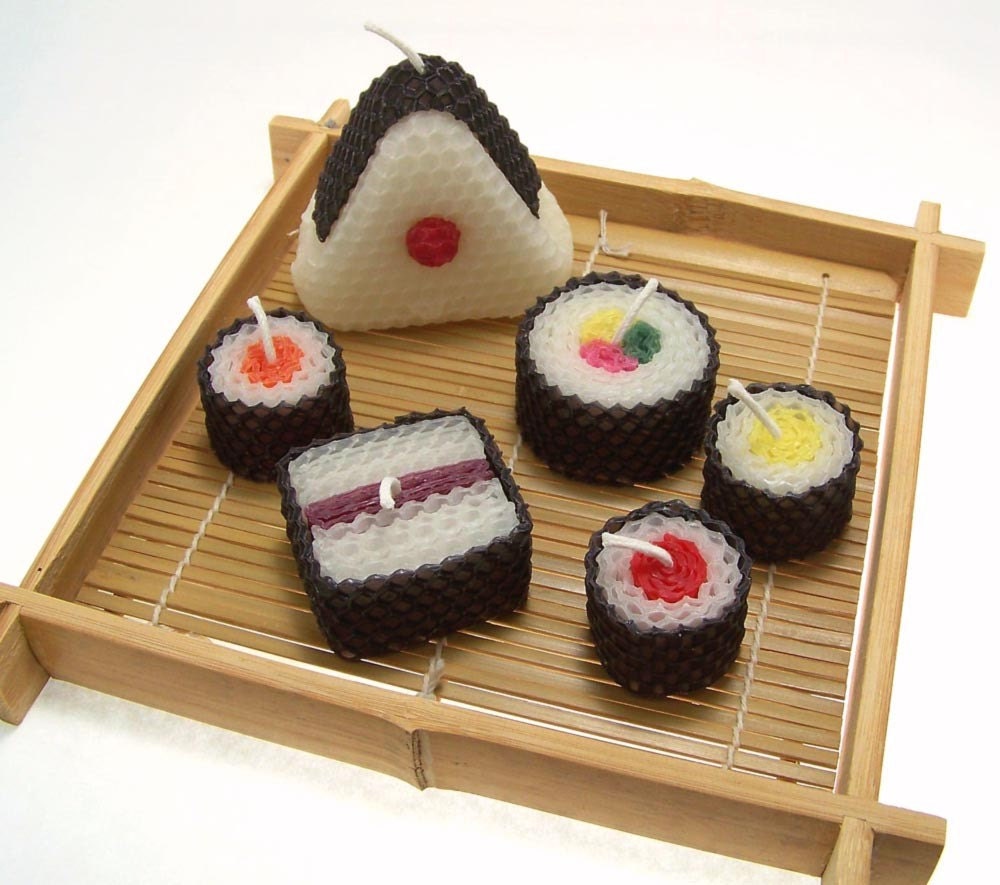 7. Sushi Candles, comes with 4 pieces of sushi plus a side of wasabi and pickled ginger. (24$ on Amazon)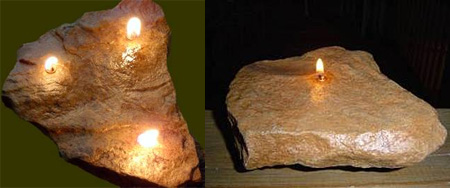 8. Rock Candles [link]
9. River Rock Candle (12$)
10. Fresh-Baked Cookies Candle Set:
11. Fried Egg Candle [link]
12. Boiled Egg
13. Bottle Candle
14. Cappuccino Coffee Candle [link]
14. Beer Candle
15. Ketchup? no! it's a ketchop bottle shaped candle
16. Ice Cream candle
17. Cupcake Candle by Limor Yaron – (9.99$ with free shipping worldwide on AnimiCause)
18. Corn candle
19. Sweet candle
20. Melt Candle [link]
21. BIC Lighter Candle [link]
22. Another Lighter Candle
23. Candlestrip – will make you think twice about your energy usage
24.  5 Minute Candles – Although it looks like book of matches, inside you will find 10 small candles that can be lite attached or separated.
Find it here for $6/4 pack
25. Matches candle that can also hold it By Loony Design
26. Candle with  a place for matches box By Jeremy Walton
27. another matches candle
27. Fred version for cake candle
28. Giant Lego Candles [Product page]
29. Blokz candle (12$)
Camera Candel By Darin Montgomery (USA)
30. Hand Gesture Candles from Atelier WM. The [link]
31. Lips candle
32. lipstick candle
33. Wedding dress candle
34. Wax urn shaped candle
35. heal shoe candle
36. Baby Shoe Candle (5$)
37. Sneakers candle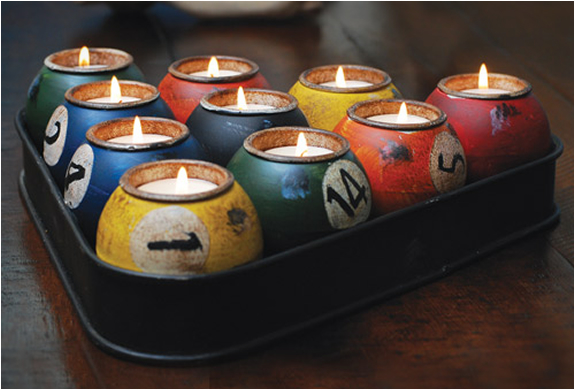 38. Billyard balls candle
39. Gold Granade candle
41. glass of water with a transparent candle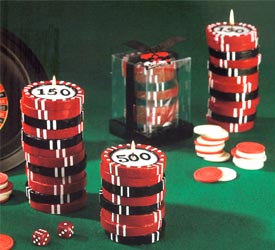 42. Stacked Poker Chip Candles
43. Bomb&dynamit candles
45. Light Bulb Candle, no electricity required [link]
46. Bent Objects by Terry Border  – LOVE it!
48. Smurfs is always funny to watch
49. Even santa gets a candle
50. Candlestrip: one to many candles
51.  Acqua di Parma – Candles for men
52. Bleeding Pillar
53. Star Wars Darth Vadar Candle
54. Origami Crane Floating Candles
56.Cactus Candles: These look incredibly lifelike and comes in boxes of 4 Cacti.
58. Animal candles – love it
59. Gun candle by Sonia Marques
60. Emmanuel Bourrousse "Fire place" – love the shape of it