Piece Per Week by Groupa Studio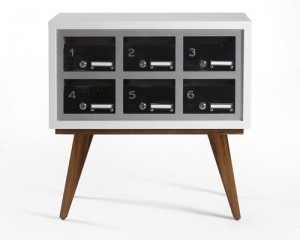 Piece Per Week  is a 10 week project where each week a new piece is born!
This cool project was initiated by Groupa Studio, a recently founded design collection run Shimshovitz, Yiffa Levin and Chen Guiterman.
The new Piece Per Week'  product, furniture or some other designed object, was published every Tuesday on their Facebook page. Check some of them below.
Piece Per Week items will be displayed this week at Paris Designer's Days 2011
Goldilocks
The traditional wooden embroidery hoop turns the uncompleted embroidery into an inseparable part of the stool.
Hold On
A bench and chair made out of frames and pallets, geometrically locked into each other.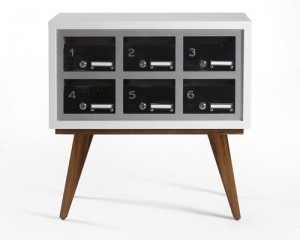 PO Box
A chest of drawers with an old PO box fronts, walks on the thin line between public and domestic, and adds a vintage flavor to the home. Each chest is unique and is named after the numbers of it's PO Boxes.
Book Lamp
An iconic and minimalist hanging lamp for a book. 
Camel Light
Bookstand
Related Posts