8. Credit Card for an iPhone Stand [via]
10. Lego iPhone Dock. by Steven Combs – made out of Lego blocks and rotates from portrait to landscape mode. More photos of this dock on Flikr.
11. Sega Dreamcast Controller Turned iPhone Dock created by Jay Hauf
12. iPhone docking speakerphone system. More here.
13. Recycled CD iPhone Dock
14. Tree Trunk iPhone Dock
15. DIY iPhone Dock – Chepeast docking ever 🙂
16. Paper iPhone Dock. Download and print the template PDF to do it yourself!

17. Brachiosaurus iPhone Dock
19. No Hand Stand for iPhone & iPad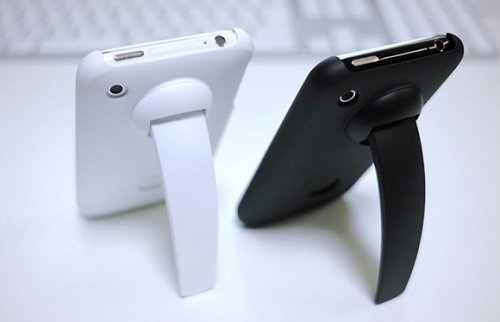 20. iClooly Clip Stand iPhone Case [link]
21. Flip-Cage with iPhone 4 Mount
22. iCoolimakes your iPhone look like a MiniMac.
23. Portable iPhone Solar Charger by Dexim that asl can serve as a stand
25. NES controller – iPhone dock/stand
26. PARASYNC Charge & Sync Dock for 20 iPod / iPhone Devices.
[via and google]