Amazing Art by Baptiste Debombourg
December 31, 2010
In: Art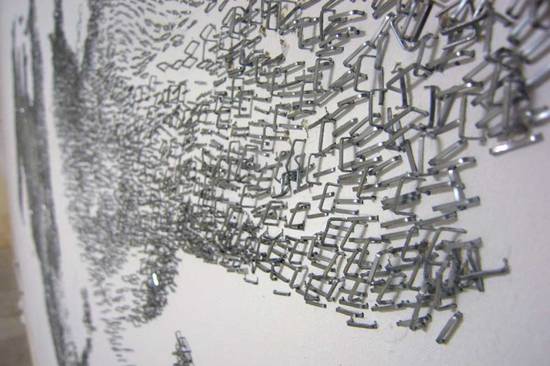 Here is a nice way to end his great year, Happy New Year Everyone!
Serbian/France artist Baptiste Debombourg is a truly inspiration artist, as u can see he makes wall paintingsmade from … staples. According to the artist he used 35 000 staples and 75 hours to create this masterpiece. WOW!
Another work of his called  TURBO (the pics of breaking walls) inspired from Turbo-folk, a music genre that gained popularity in the eighties and originated in the Balkans. So what's behind it all? Well music becomes a model of behaviour – the sound effect generates sensations of real physical power that shake the surrounding space.


Related Posts