3 Cool Cameras
Doggy Blackmail – Just clip it to their collar, and it will record snapshots of your dog's  day! You'll have a photo diary of your pet's travels and travails.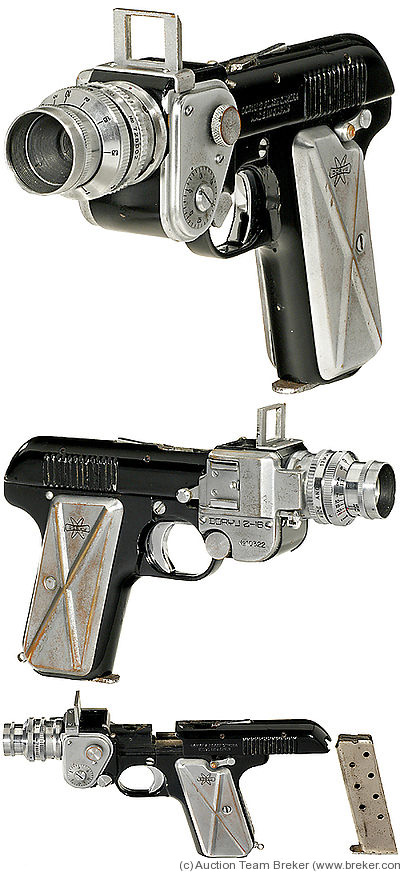 Doryu 2-16 gun camera no. 1027  – looks like a gun act as a cam. Comes with film cassette, and a Hokutar 17mm. f/2.7 lens.
Buy here.
EyeSeeCam is a unique and award-winning camera system that is controlled with the eyes. It is the only system that can record what the eyes of its user really see.