3 Cool Coffee Tables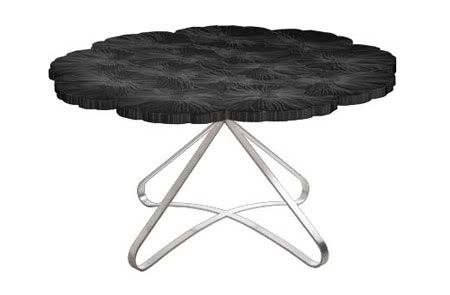 1. Tobiggin Series Furniture by Devin Schaffner
These two models are the Toboggin Series by Canadian designer Devin Schaffner – 48" long model which can be used as a coffee table or bench, and the 24" model which can be lay either horizontally or vertically to provide a coffee table, side table, bench, or stool.
2. iTables
 iTables by Italian designer Mirko Ginepro.
3. Iris by Michael Bihain
Michael Bihain used laser cutting to transform a single sheet of steel into a coffee table called (and resembles) an Iris.
Related Posts