16 Examples of Transforming Furniture
1.  Check out this sofa, chair, table, and bed all-in-one made for a small apartment designed by Korean designers of sdesignunit.
2. Three-in-one by Roel Verhagen-Kaptein is appealing in each of its transformations.
3. Folding chairs by Studio Dror 
 4. Compact Kitchen designed by Ilja Oelschlägel
5. Mealbox by Igland Design – for your next picnic use this table and 6 chairs set
6.  Fence Chair by Alain Berteau made of picket fence vernacular and sustainable modularity. Seats can be split or joined as needed.
7. A storable box or subtle side table by all appearances, this articulated shelving system by Bertrand Pinceman folds out into a rather nice bookcase. It is designed to work both on its side and upright.
8. Marta Antoszkeiwicz way to solve space issue for dinning table
9.  Bed that fold out from sofa by Flou. 
10. A stove and kitchen workspace that doubles as a comfortable chair
11. Expending Sofa
12.   Would you believe that everything shown in the above image can be fit into a box that is less than 3 feet by 4 feet?
See Casulo, the brilliant
13. "Kenchikukagu" – entire apartment folds out of just three boxes.  $7,600 at Amazon.
14. Tagei (versatility in Japanese) by Brooklyn designer Akemi Tanaka is a  furniture that converts from table into bench.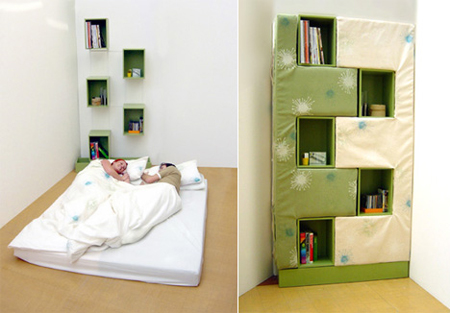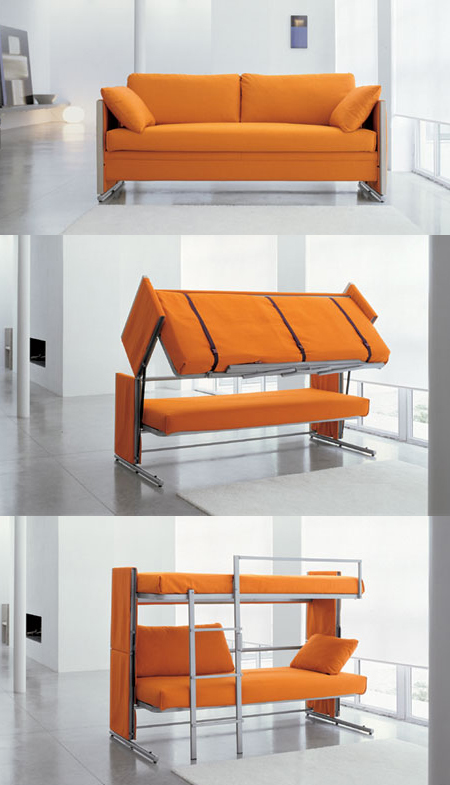 Related Posts