5 Companies Specializing in Complicated Watch Design
Clasic Watch design can be very boring since it's the same concept of round shape, 12 numbers and 2  clock hands for years…but when out of the box thinking applies we get all kind of wired shapes and forms…
This post was suggested by our Twitter follower Marina S. and as you will see the result is quiet fassinating. We encourage you to share your posts desire with us using email/comment field 🙂
MB&F – Maximilian Büsser & Friends – is a creative label based around one very simple and fundamental ideal: to assemble dedicated. Only 30 pices of every watch will be built per year, limited to a total of 100 models ever made and prices exceeding $100,000.
Urwerk –  born from a meeting in 1995 between two brothers, Felix and Thomas Baumgartner, both gifted watchmakers, and friend Martin Frei, a talented artist and designer.
Hautlence – new watch brand and an anagram of the Swiss town Neuchatel made by not traditional watchmakers as they declare about themselves.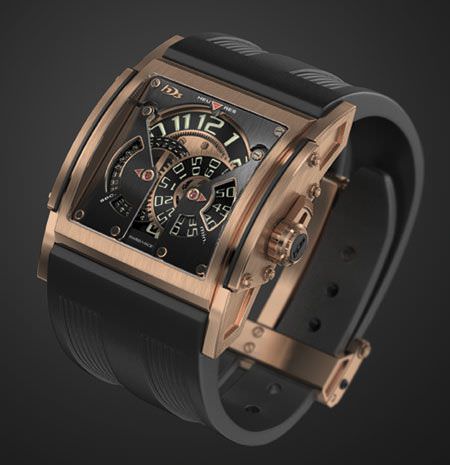 Below: Gerald Genta – prestige watches combining Grand Complication movements with avant-garde design  with their Arena Metasonic – Limited Edition of Ten at $900,000 Each!