18 Most Creative Coat Hooks
Alone by Daniele Trebbi for Palluco– coat hook that is also a wall mounted LED light!
coat hook called Saturn, named after the planet and its satellites.
naughty hungers  🙂
Gun wall hook
coat hook, from BureaudeBank, shaped like a Dutch bread clip
The Tusk coat hook designed by John Greg Ball
Dart Coat Hook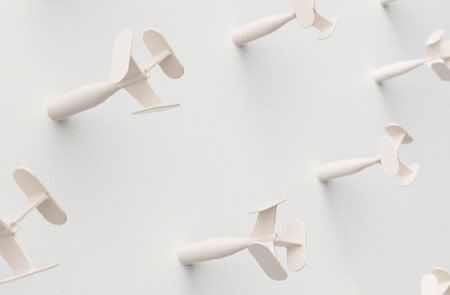 At 11-inches long, this clip is less about paper than it is about securing coats and bags.
Gear Shift Coat Rack [link]
Arrow Hanger  [link]
Split Wood Coat Hanger [link]
Ninja Star Coat Hook [link]
En Suspend by designer Pascal Taraby. The clock + coat hanger is available in white red and black at Design Shop
Hooks – Table Football coat hook rack
Related Posts