17 Most Creative Mugs Designs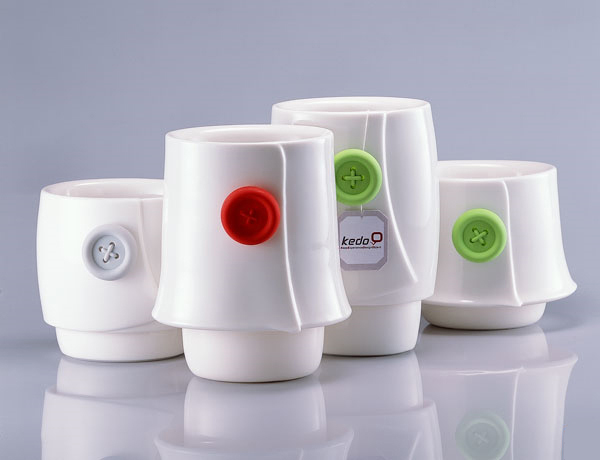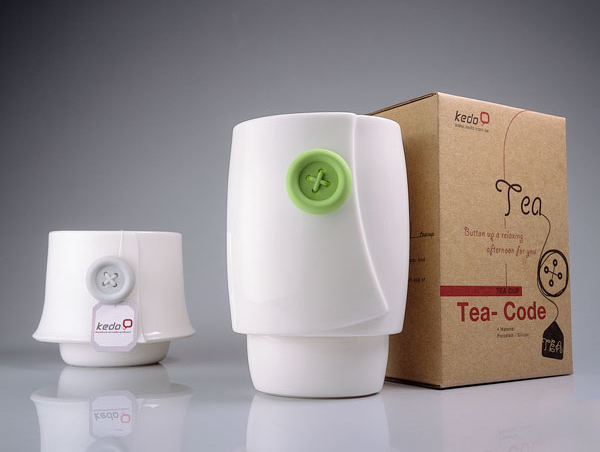 Tea-Code from Kedo has a look of a sleeve with cute button on it. Just lace up your tea bag around the button and relax with hot delicious tea.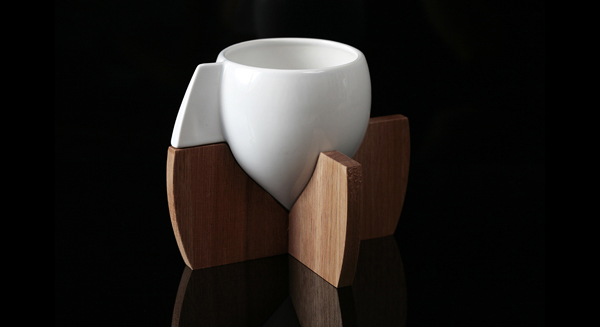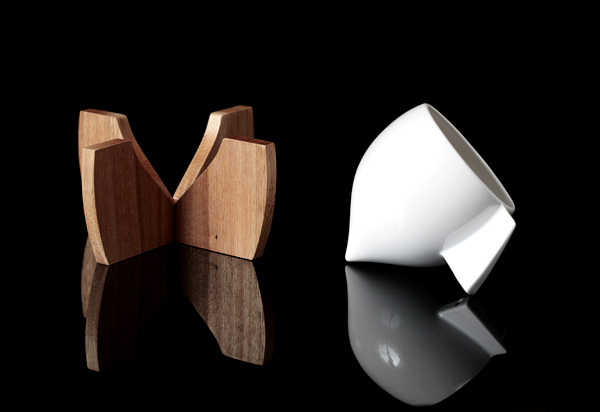 The Skase by Steve Watson –  The mug created from white glazed creamware and the saucer of unusual form made from wood. Simple and elegant set for modern life.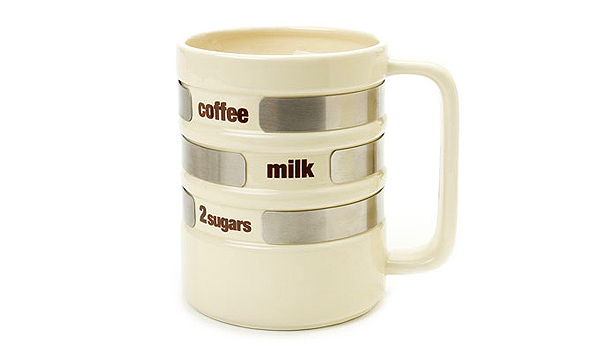 Drink Selector Mug from Boys To Men Gifts shows your choice of drink and your milk and sugar preferences!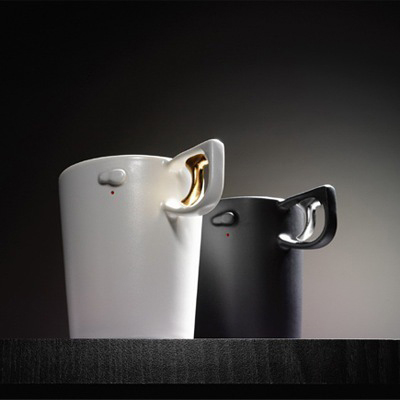 Gun Mug from shopmodi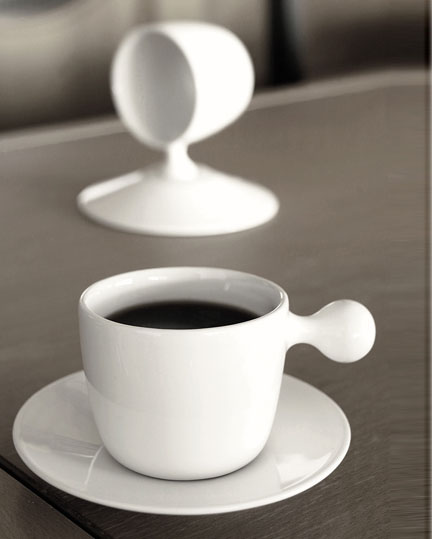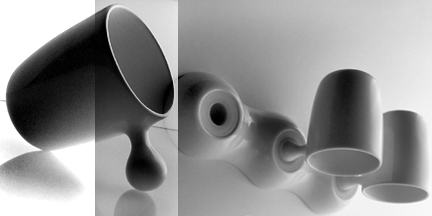 Cupple Coffee Mug & Holder from Generate – how functionality and strage comes together
Fellina Sok-Cham's killer bamboo serving tray with inset bamboo saucers and little Modernist spoons that nest in the cups is a great way to serve espresso, tea, or desserts. Buy it for 45$ at the MoMA store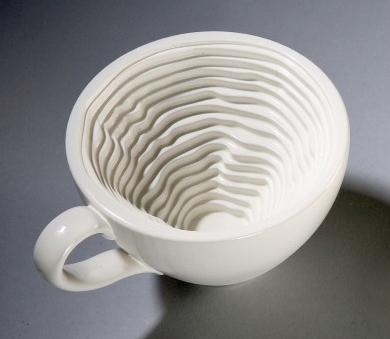 One week coffee cup by IOHANNA PANI – Unusual relief inside the cup will make classic cup unique.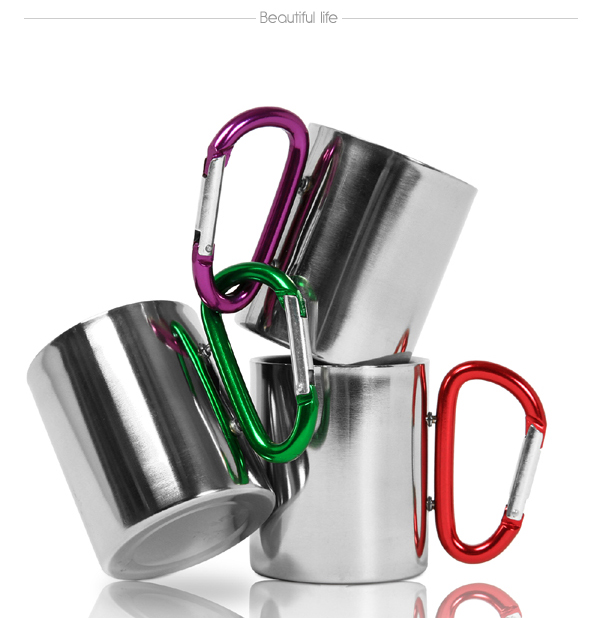 Carabiner Mug by  I Want One Of Those – Besides its cool appearence thes mugs are really usefull. Their handles are carabines at the same time and it's harder to lose your mug if you can clip it onto the side of your backpack.
Camera Zoom Lens Mug
SmileCups from Studio Psycho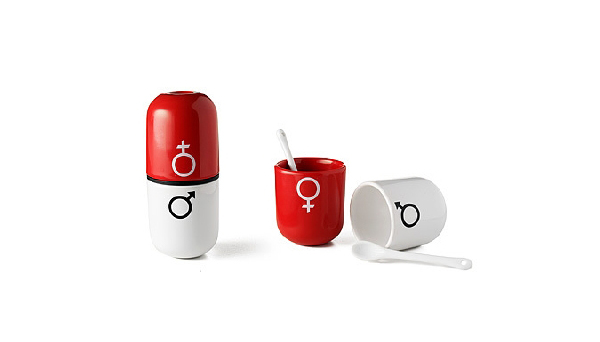 Rx Mugs vie this next – A perfect set of 2 mugs for couple. One mug is for her and another one is for him.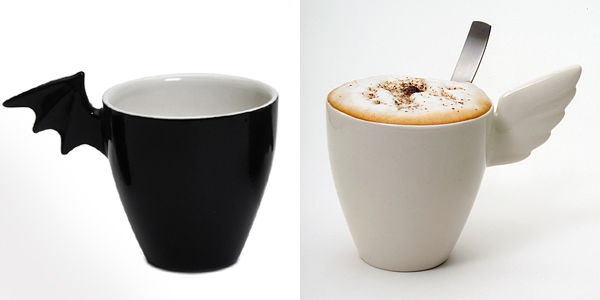 Angel Mug via Cloudberry Living, hand-made ceramic mugs by the Finnish designer Sami Rinne.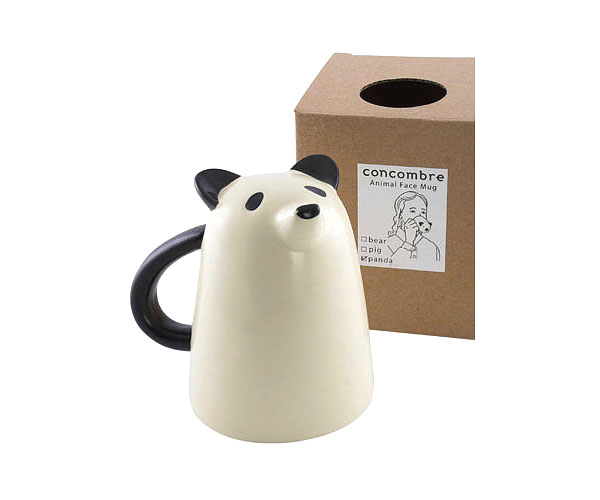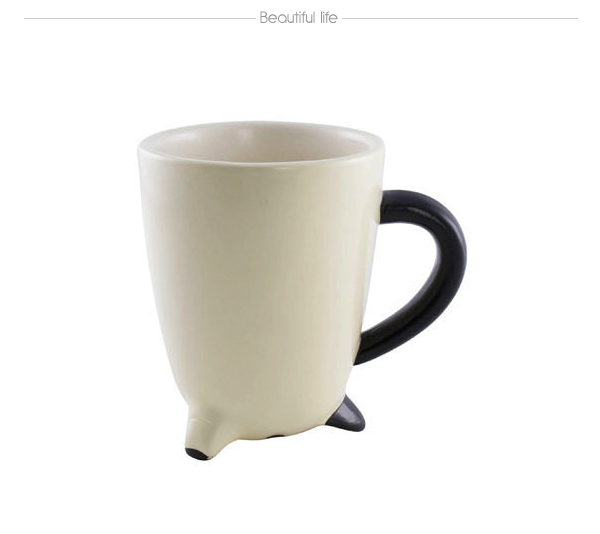 Panda Face Mug via ModCloth – Extremely cute panda mug.
Ceramic mug features a special compartment in which you can store cookies. [link]
Mugs that link together: An elegantly formed cross on the side of each mug fits neatly into the next, forming a self supporting row of up to 6 mugs. [link]
Plate of Chimneys Mugs from Trust In Design
With Swarovski crystal, available in Gold or Platinum colour I bet every women would like this mug.
Buy it here for 25$
[via]
Related Posts