Apple Magic Mouse
 Apple did it again!
Apple's new Magic Mouse is the world's first Multi-Touch mouse.
Magic Mouse features a Multi-Touch surface with gesture support. It likes the Mac trackpad, allowing you to swipe, scroll, such as: scroll in any direction with one finger, swipe through web pages and photos with two, and click and double-click anywhere.
Magic Mouse also has WiFi connectivity.
Now you can purchase it for $69, Amazon link.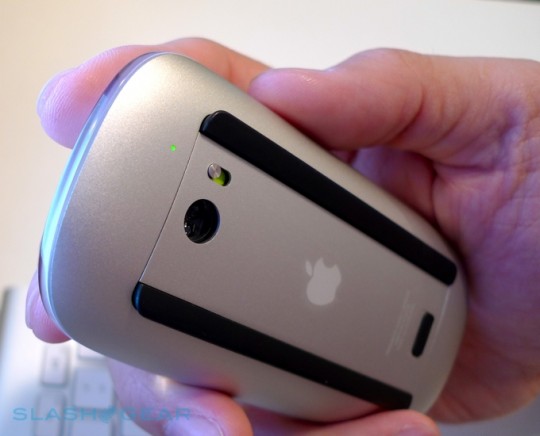 [Via:likecool]
Related Posts