Impressions from Gaetano Pesce Lecture Today
Today I went to hear legendary designer Gaetano Pesce as part of the from CASA 09 design exhibition in Tel Aviv and it was AMAZING – the guy can really tell a story and listening to his work description really give it a new meaning.
Here are the 9 notes I wrote down at Pesce' lecture:
1.  "Designer should react to the time changes, technology development and for that should always be dynamic, never "stand in the same place" too long.
2. "Product design should be happy, should draw smile on people, for me  (Pesce), spaghetti is happiness and that's why I designed Oh Italy (Spaghetti Lamp), 1979
3. "Designer is a job with feminine characteristics since women are more versatile in their day-life: mom at morning, career focus at daytime and lover at night…that's why I admire women…the following chair I created as symbol to women depression in some cultures, the chair symbol the woman body where the ball is taken from prison context where cable could be chain" – and I say – to think he made it 40 years ago is WOW!
La Mama
4. "Sometimes you have to go with guts feeling….you should feel, smell your work….I created this foot sculpture without knowing why, just made it cause I felt like doing it…I thought I will sell 3 units of it at max….eventually we sold thousands of it"
'Foot' from the 'UP7' series, 1969
5. " Life is not always perfect but in bed I want it to be forgotten as you can see in my bed"
Nobody's Perfect Double Bed
6.  "This book shelf was designed as tribute to Andrea Mantegna who was an Italian Renaissance painter that influence my work…the letters that appear as shelves spell his name"
Mantegna
7. " I created this building to overcome the expensive price of properties in major cities and lack of gardens…as you can see all green is hang vertically with smart water system for easy maintenance"
Organic Building, Japan, 1993
8. "I despite things that are made in patterns and the same….I don't like buildings where each floor is the same as the others….this building I designed 30 years ago in Brazil where I gave different artist a paper and asked them to design 1 floor as they wish without knowing what was done by the others" the result is quite interesting…
9. Currently working with Cassina on bringing to life 2 objects created 40 years ago
10.
Portrait of Gaetano Pesce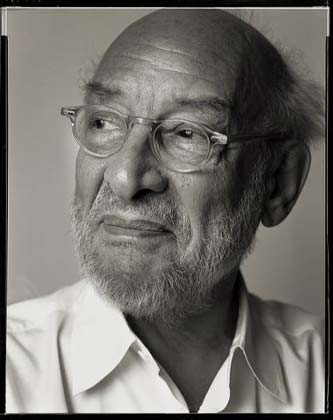 Related Posts