6 Most Creative Food Plates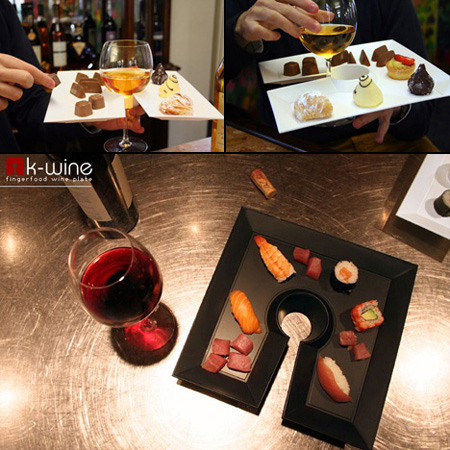 K-wine Dishware – plate that can hold a wine glass – best for finger food
Designer: Matteo Bertanelli & Michele Di Monte
Jamie Wieck
with smiling face plate which is made more evident with creative food placement

Snap and Dine Dishware – Portable lunch setting by Demelza Hill.

Demirden Design's stackable square plates.
Plastic party plate will hold all your picnic food, a canned beverage (or stemmed glass), your utensils (in two slots) and an oval hole for your thumb to enable easy handling.
That leaves your other hand free to socialize during picnic 🙂

Frame Plates – These plates function as a canvas for food as a work of art.
More cool plates designs here